You got Labradorite!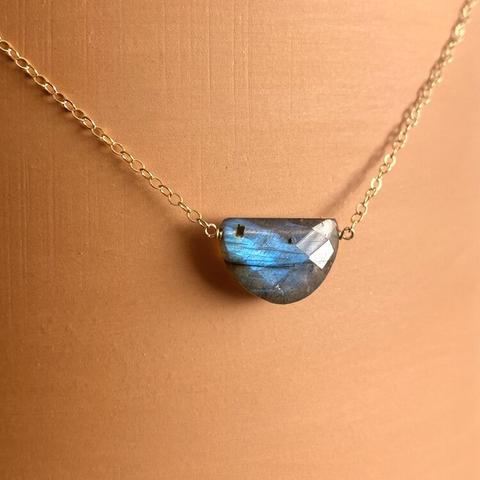 Labradorite – a stone to help you bring the light.
You have a lot of opportunities in your life to be brave. Maybe this is a big move that you're considering, or maybe it's reflecting on a difficult pattern that keeps coming up in your life. You have the opportunity to go boldly and to bring light along with you to illuminate your path.
Labradorite is a stone for supporting you during these times. It could be when you make a big transition (like moving, changing jobs, shifts in your family structure), or when you confront things that may seem dark (such as looking at your own personal patterns), or when you are in situations that just need more light (for example a staff meeting with some nasty coworkers).
Go bravely!
Shop Labradorite jewelry